Music is life and music is fun!
Percussion is a musical instrument that is fun to learn and involves team work and coordination.Children use their hands, feet, ears, eyes and body when they play different percussion instruments. It is not only a skill for children to learn, it is an enjoyable learning experience for all ages and abilities.
The founder of Kigo Music Education, Mr. Lien Ya- Wen, based on his belief to provide a fun environment and revolutionary teaching system established the Lien Percussion Music School in 2000.
Lien's vision is to make everyone enjoy music. To introduce his percussion system and share the Taiwanese percussion culture with the world, Lien Percussion Music School was renamed Kigo Music Education in 2011. "Kigo" means "start drumming" in Taiwanese.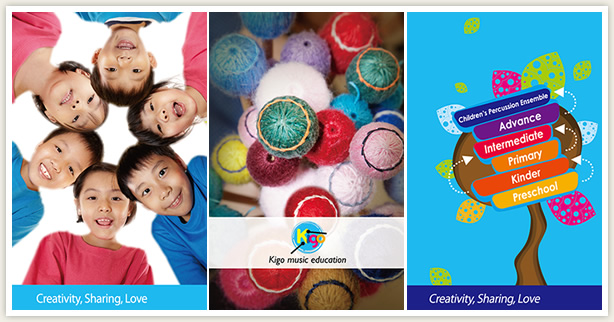 Bringing Music Into Our Daily Lives
Kigo introduces various types of music for children to explore and experience; nursery rhymes, folk songs, Latin, Jazz, Classical and Contemporary music. Kigo shows children how everyday items such as pots, bowls, bottles and jars can be transformed into musical instruments. This is not only fun, it also creates awareness of environmental and conservation issues. Music is a part of our daily lives.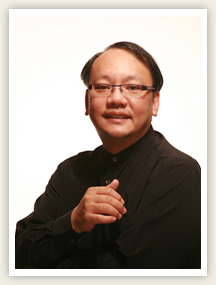 Various Learning Approaches
Kigo Music Education integrates group activities,games, audio CDs that are interesting to children. Percussion can be a group performance from a very young age. Children sing, dance and play percussion instruments with their peers and along with audio CDs to stimulate all senses.
Improved Eye-Hand Coordination and Listening Skills
Children's listening ability develops quickly between the ages of 3 and 6. Playing percussion instruments improves eye-hand coordination and motor skills as it requires accuracy, fast reaction,balance and concentration from both body and mind. Children's natural sense of rhythm, body muscles, and both sides of the brain are all stimulated. This provides a balanced development in all aspects.
Lifelong Learning
Kigo offers not only children's music lessons, but also provides teenagers and adults the opportunity to enrich their lives through music. Our custom-made percussion program provides everyone a chance to experience and indulge in something different, to make a change, and to have a new enjoyable life!